Markbunden kollektivtrafik
USA satsar på kollektivtrafik och tåg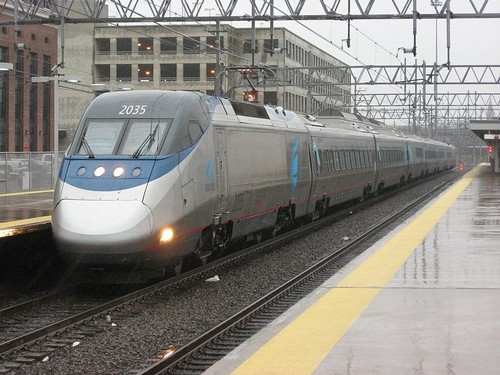 Det lutande snabbtåget Acela Express trafikerar sträckan Washington-New York City-Boston i 240 km/h.
Väljarna i Kalifornien sade i november ja till att satsa tio miljarder dollar på högfartsjärnväg. Bygget startar 2011. Banan ska gå Sacramento - San Francisco - Los Angeles - San Diego. Enligt Wikipedia är det idag inte möjligt att resa med fjärrtåg från San Francisco till Los Angeles. Istället får man åka buss till Oakland eller Emeryville och där byta till tåg. Även i Sverige finns sådana knäppa förbindelser, t ex tar det längre tid att resa Göteborg-Linköping än Göteborg-Norrköping trots att Linköping ligger närmare.
http://en.wikipedia.org/wiki/California_High_Speed_Rail
Jag har åkt många tradiga bussresor mellan Göteborg och Linköping... Hur är det med det nya snabbspåret mellan Göteborg och Stockholm, kommer det passera Linköping och Norrköping?
Ja precis. På en lång sträcka, Borås-Jönköping-Linköping, finns ingen järnväg alls idag. Götalandsbanan byggs etappvis, och när alla etapper är klara blir det ny bana (Stockholm-Södertälje-)Järna-Nyköping-Norrköping-Linköping-Jönköping-Borås-Landvetter-Göteborg. Det blir bytesfria tågresor mellan alla städer på linjen, även om de allra snabbaste tågen får ganska få uppehåll.
http://sv.wikipedia.org/wiki/Götalandsbanan
Nu börjar Obamas planer på utbyggda järnvägsnät förtydligas. De nya spåren kallas för höghastighetsjärnväg, även fast de är långsammare än våra egna X2000-tåg. "Some $8bn in the economic rescue plan unveiled in February was allocated for investment in rail travel and must be spent over the next two years. Obama has asked for another $5bn in his budget for rail travel to be spent over the next five years. ... White House officials said the administration wanted to upgrade existing lines and set down new track to create 10 corridors where trains could reach speeds of 100 mph. That is still slower than the European standard, but it marks a major change for a country which typically has devoted the bulk of transport spending to new roads and airports. The White House said the potential new high speed routes would include California, where voters have already approved a line that will allow travel from San Francisco to Los Angeles in 2 1/2 hours. Other priority lines include: the Gulf Coast corridor running from Houston through New Orleans to Birmingham, Alabama and Atlanta; the Chicago Hub Network, which would link Obamas home town to Milwaukee, Minneapolis, St Louis, with stops across Ohio into Kentucky; the south-east corridor from Washington, DC, down to Jacksonville; and from New York City to Buffalo." Barrack försöker även lära folket att tågresande inte behöver vara gammalmodigt och tidsödande: "Imagine boarding a train in the centre of a city. No racing to an airport and across a terminal, no delays, no sitting on the tarmac, no lost luggage, no taking off your shoes," he said to laughter. "Imagine whisking through towns at speeds over 100 miles an hour, walking only a few steps to public transportation, and ending up just blocks from your destination."
http://www.guardian.co.uk/environment/2009/apr/16/barack-obama-high-speed-r
Kommentar på Obamas järvägsplaner från Åsa Ekelund på Veckans Affärer
http://www.va.se/asikter/bloggar/klimatenergi/2009/04/17/obama-snabbar-pa-t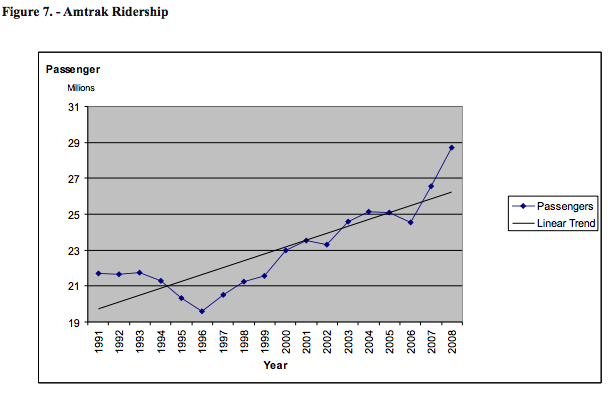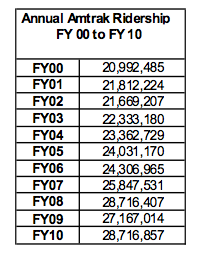 Lastcyklar (4)
Cyklar (6)
Elmopeder (5)
Elmotorcyklar (1)
Elcyklar (49)
Trikar (16)
Cykelleasing (2)
Konferenstjänster (2)
Konverteringskit elcykel (3)